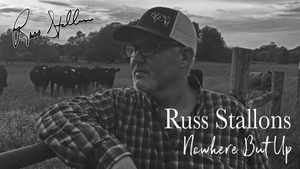 "Nowhere But Up" was only released 3 weeks ago but has already passed 12,000 views on social media channels! It's a song that hammers home the experience of hitting rock bottom but with the most positive outlook on things and the realization that tomorrow is a new day and, "there's nowhere but up from here" to go.
The great reviews and comments from fans have been overwhelming, you can get your download copy of the song here on Russ's website. You can also check it out on YouTube and Facebook.
Hope you all enjoy it!